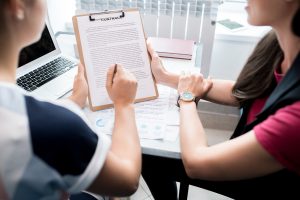 Our one on one dental marketing consultation has a broad yet focused objective. We offer more than just a brief conversation. To guarantee continuity and seamless communication, you will have a designated marketing consultant. 
Working with the same person will have benefits for both of us. You benefit from the consistency of communication, and in turn, we get to know your organization and your target market much better. That allows us to deliver more effective marketing for your dental practice.
There will always be a need for following on conversations after the initial one on one dental marketing consultation that has to be more detailed when we discuss the development and implementation of new marketing strategies to replace those which might have become less effective over time.
We assist you in laying out the course of actions needed to drive your brand as well as patient acquisition continuously. Furthermore, we keep an eye on patient retention and are looking for ways to increase your bottom line at all times.
In essence, our consultations aim to:
Provide you with relevant information.

Help to solve your problems.

Provide you with a diagnosis, which might lead to a redefinition of the problem.

Make recommendations based on our diagnosis.

Assist you with the implementation of our recommended solutions and options.

Build consensus and commitment around those corrective actions.

Permanently improve the effectiveness of your marketing.